Southwestern Egg Rolls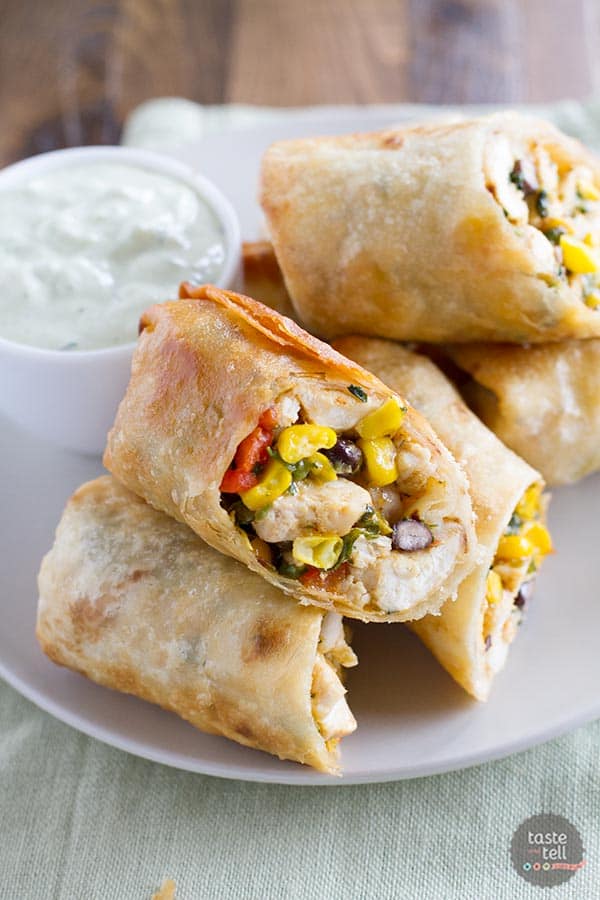 These Southwestern Egg Rolls are a family favorite – filled with chicken, corn, beans, spinach and tex-mex spices. Serve with Avocado Ranch Dipping Sauce.
Originally posted November 2, 2007 – With New Year's Eve coming up, I thought I'd re-share one of my very favorite appetizers – these Southwestern Egg Rolls. I have been making these for so long now, and they are always on the top of the request list from my husband. I have included directions below for frying or baking these. I prefer frying them (duh) but they work out great if you want to bake them as well. This is an appetizer recipe that will be a hit at any party!

I've only been married just under 2 years. (Our anniversary is on the 11th!) I think back to my single days, and to dating, and to what I would do to win the heart of whatever boy it was that I was interested. I have always believed that the ...