Potato Kuruma with Fried Onion. Remembering my grandmother through her favorite recipes.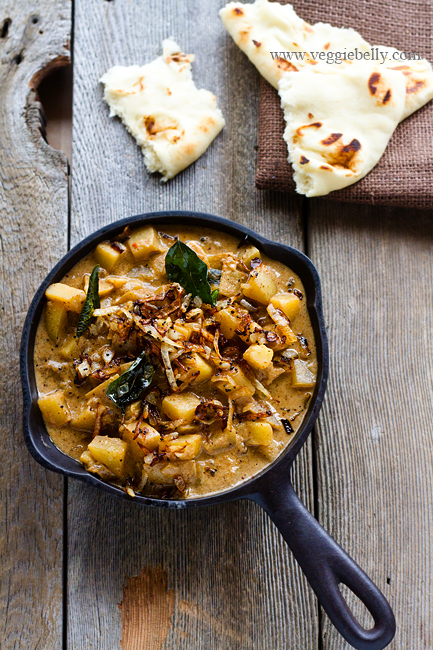 To commemorate my paternal grandmother's first year death anniversary, I am posting a series of my grandmothers favorite recipes. This potato kuruma recipe is second in the series. Read my first post in the series here.
My grandmother with my father

My grandmother with me
Of everyone in our family, I think I spent the most time with with my grandmother. She raised me, I shared a room with her, and went with her every where. I was always by her side. And I learnt a lot from this amazing woman just from tagging along. "Don't depend on anyone. You must learn to do things yourself", she'd say again and again. Every time I traveled with her, which was a lot, she would teach me again and again how to be independent. Through her, I experienced the joy that comes from not depending. As early as 10 years old, she'd make me check in at airports. There I'd be, not even reaching the counter, checking in for the two of us. It made my 10 year old self feel empowered and confident.
My grandmother also often said it was important to learn to cook and I think its one of there reasons I took an ...