Mini Lemon Cheesecakes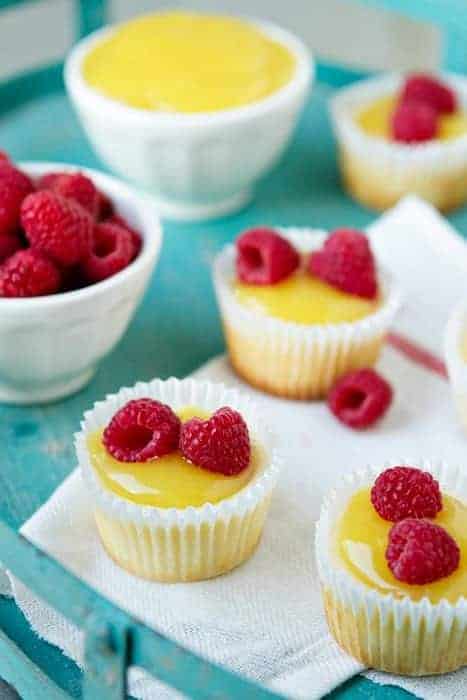 Mini Lemon Cheesecakes topped with homemade lemon curd and fresh raspberries creates the perfect dessert for any Mother's Day celebration.
I come from a cheesecake obsessed family. Whether it's mini cheesecakes in jars for a spring birthday party or a pumpkin cheesecake on Thanksgiving, a cheesecake of some variety graces our table for almost every occasion. It's one of those desserts that immediately takes me back to being a kid and baking with my Nana. ...